Here you can get the basic information about the ICOs that are featured on the podcast.
Where, when and how to buy them.
Most important of all, you will see who won the ICO-Battle each episode!






We protect the value of the world's most beloved brands.
Easily verify the authenticity of any product with a simple scan of a smart phone.

Seal is a blockchain powered product authentication and services platform which will provide consumers and manufacturers with product trust. Seal enables anyone the ability to confidently, quickly and economically verify the authenticity of any product which is Seal enabled.


ICO Starts: 15 April 2018
Website: Seal.Network
Whitepaper: Seal Network






CREATING A GLOBAL DONATION PLATFORM WITH BLOCKCHAIN-POWERED ECOSYSTEM SUPPORTED BY SMART CONTRACTS.

With the power of transparency and the alignment of all stakeholders in society, CHERR.IO's unique platform and solution brings relief to millions of people around the globe "leaving no one behind" in the true essence of the SDGs.


Public Presale: 15 May 2018
ICO Starts: 1 June 2018
Website: CHERRI.IO
Whitepaper: CHERR.IO






Global trustchain connecting
performers to gigs and brands
to audiences

MDL Talent Hub is the ecosystem designed to facilitate the talent sourcing market. Insightful expertise in both IT technologies and the entertainment industry allows us to bring the most efficient and effective medium for collaboration between artists, bookers, and brands.



ICO Starts: 24. March 2018
Website: MDL Talet Hub
Whitepaper: MDL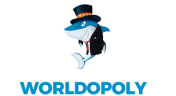 Make the cities of the world your playing field

Worldopoly contains built-in blockchain/dag technology, which brings to game impression of real economy. Player receives WOW-effect due to full immersion into app's virtual world, which is closely connected with real cities, locations and investment opportunities

Pre-ICO starts: 2 April 2018
ICO Starts: 26 April 2018
Website: Worldopoly.io
Whitepaper: Worldoply






Middleware layer allowing eCommerce businesses to adopt blockchain quickly and efficiently, without needing to replace current systems

Omnitude is a radical concept in blockchain ecosystems. A middleware plug and play blockchain built on Hyperledger Fabric, for use across the whole spectrum of enterprise eCommerce platforms. Utilising Omnitude as an integration layer between existing systems enables rapid deployment of blockchain technology without the need to replace current systems.

ICO Starts: 28 March 2018
Website: Omnitude.tech
Whitepaper: Omnitude


The payment method for the united world wniversity Nauka

SocratesCoin is the the currency of the knowledge industry. Based on a Ethereum blockchain open source platform, SocratesCoin provides a transparent and secured distributed ledger data infrastructure. It is the currency of choice for Nauka World.

Nauka World is the virtual reality-enabled global education platform together with a Science to Industry ecosystem.


ICO Starts: 11 Februari 2018
Website: Socratescoin.io
Whitepaper: Socratescoin

Promoting and incentivising 3D content creation.

These guys want to make the troubles of online shopping a fading memory. By introducing us to the AR/VR world with their blockchain project, we are soon to see society move into AR/VR. The blockchain will be used as a copywright protection, this is some awesome technology!

ICO Starts: 22 Februari 2018
Website: cappasity.com
Whitepaper: Cappasity


How many times have you swiped right?

And how many times have you swiped left only to find out it was a fake account? No more! Datecoin eliminates fake accounts and
aim to bring more loooove into the world. Date on your terms and say goodbye to hidden fees of traditional dating sites. Love is for everyone and Datecoin might be the ones to do it!

ICO Starts: 20 March 2018
Website: datecoin.io
Whitepaper: Datecoin

There is hurt, and there is hurt. One type is painful and you might have to see a doctor.

The other is serious and you need assistance. How do you evade the neverending waiting times in reception rooms though? Medcredit brings doctors and people in need together witht their app Hippocrates. Get help from pros at the fraction of the cost!

ICO Starts: Register for Pre-Sale
Website: medcredits.io
Whitepaper: Medcredits

Any store can buy sell and accept Cryptocurrency
Empowering blockchain developers and token holders to sell cryptocurrency and services at any physical store in the world. Making cryptocurrency accessible to everyone.
ICO Starts:
21 January 2018
Website: https://pundix.com/
Whitepaper:
Not public

Get Rewarded for Doing What You Love

Decentralized Event Management & Marketing Protocol on Blockchain.
Imagine Eventbrite & Meetup.com on blockchain with an awesome reward system that enables effective marketing, Welcome to KickCity. The Future of Event Management & Marketing

ICO Starts: 1 March 2018
Website: https://www.kickcity.io/
Whitepaper: KickCity


The Future of Home Sharing



We Are Reinventing the Home Sharing Economy.
Our team is an experienced and talented group of former employees from Google, Facebook, Uber, and Civic. We're building a middleman free, peer-to-peer network of hosts and guests on the decentralized web.

ICO Starts: 31 January 2018
Website: https://www.beetoken.com/
Whitepaper: BeeToken


1. Winning interview Pundi x
Watch the interview we did with Zac, the CEO from Pundi X. He shared great knowledge about their project and how they will help the average person be able to buy & sell crypto. But most important use crypto to buy for stuff in physical shops